The best of our news items, all in one place.
---
News 1st September - CAN-only Receiver
---
Introducing our MIL-Spec calibration switch. Finally, a cal switch designed for appearance and ergonomics, and military standard too. Supplied with a knurled, machined aluminium knob and our matching stickers.

MIL-S-3786 rated rotary switch assembled to our custom PCB providing 1kOhm resistance per index.




Accurate 0-5V output proportional to switch position.

Designed for multimap switching such as boost and traction slip control.

Two and three-wire installation - no additional pull-up resistor required.

Small footprint at just 15 x 20mm (20 x 23.5mm including cover) - interchangeable with our standard rotary potentiometer.

Fits our C62, D82, X62 and X82 plate designs and is Easyfit-compatible - Contact Us for bundle pricing.
---
Our FREEWheel configuration app has had a lock-down face lift!
Freely available from our Downloads page, the tool is simple and intuitive to use. Simply extract to a Windows PC and double-click to run, then connect your FREEWheel to USB and assign your button behaviour. All buttons can be momentary or latching and most have a special function too:
BlinkSTOP: our smart indicator and hazard feature, with a configurable 6 to 30 secs indicator auto-cancellation timer


BeamSTOP: alternate between dipped and main beam if the headlights are on, or flash the main beam if not

IVA Fog: inhibit / switch off the fog lights when headlights are off

Rainlight and Flash-to-Pass (RACE system): a short press to latch the light on, and a longer press to trigger the 4Hz flashing mode
Why not download it now and take a closer look?

---
News 12th May 2020
Completing our line-up of refreshed products is our latest BlinkSTOP smart indicator system. The original indicator auto-cancellation module now has a sealed connector and optional loom, along with upgrades to its features and unique functionality:
UNIQUE: user-configurable to work with ON-OFF-ON toggle switches or momentary pushbuttons


UNIQUE: integrated hazard function replaces or works alongside your hazard relay

UNIQUE: brake pedal inhibits cancellation timer, perfect for when paused at traffic lights and waiting to turn
And it vastly simplifies your indicator and hazard circuits whilst being intuitive to use!
With high pre-orders, we have a limited number for the web shop. See it and buy online here.
---
News 5th May 2020
All our wireless steering wheel controls systems now come with fitted with a sealed AMPSEAL connection with gold pins.
With our free and simple to use Windows configuration tool, each channel can be configured as momentary, latching or special function behaviour, and with five year IN-USE battery life (around 60,000 miles), no other system comes close. And all at an unbeatable price!

FREEWheel - for all detachable and fixed steering wheels.
---
18th February 2020 - o
ur decals are here...
We're very pleased to release our custom-developed sticker sheets for your buttonplates and dashboards. These were developed with feedback from experts from the racing and kit car world. They look great, stick hard, are waterproof and fade resistant!
permanent self-adhesive stickers printed on a tough vinyl with environmental protection applied

pre-cut, hard-wearing and professionally printed

easy to apply for a professional finish to your dashboard and buttonplate

designs are size and colour-matched to the pushbutton switches in our FREEWheel Easyfit systems and buttonplate bundles

icons and text designs included for a variety of looks

generous sheet sizing for 180 top quality motorsport decals
Suitable for a wide variety of applications as well as our buttonplates, each sheet offers the biggest variety of colourful motorsport decals. They'll be in our shop soon and are already available with our Easyfit systems and buttonplate bundles.
---
News
29th December 2019 -
Merry Christmas! Happy New Year!
Wondering why we are so confident in the life of our FREEWheel transmitter battery that we include a FIVE YEAR guarantee on all our 4-channel, 8-channel and 10-channel RACE FREEWheel system batteries?
---
News October 1st 2019 -
Caterham owners!
We have been building up a demo wheel to show how our FREEWheel systems and buttonplates fit the standard Caterham 280mm steering wheel, pictured.
They fit the 260mm wheel too.
Our RF wireless system lets you do away with a curly cord and have pushbuttons at your fingertips with a minimum 5-year battery life - guaranteed.

The regular setup on our 4-channel FREEWheel is auto-cancelling indicators, main beam and horn. Wiring is straightforward and you don't lose your dash switches - and we'll include our custom shroud for your horn button to avoid accidental pressing.

If you're considering outsourcing your FREEWheel installation, Contact Us and we'll direct you to your nearest FREEWheel wiring expert.
FREEWheel - for all detachable and fixed steering wheels.
---
3rd September 2019
CAN and Solid-State technology
Did you know, we have a CAN output option on the FREEWheel RACE for connection to a power distribution module, available through selected resellers or when you contact us directly?
With solid-state switching, over-current and short-circuit protection, and two variable output 0-5V analogue channels, the FREEWheel RACE is tuned for the fastest response times whilst being the lightest package possible - all with the extra robustness a racing environment demands. Contact Us for more information including specification.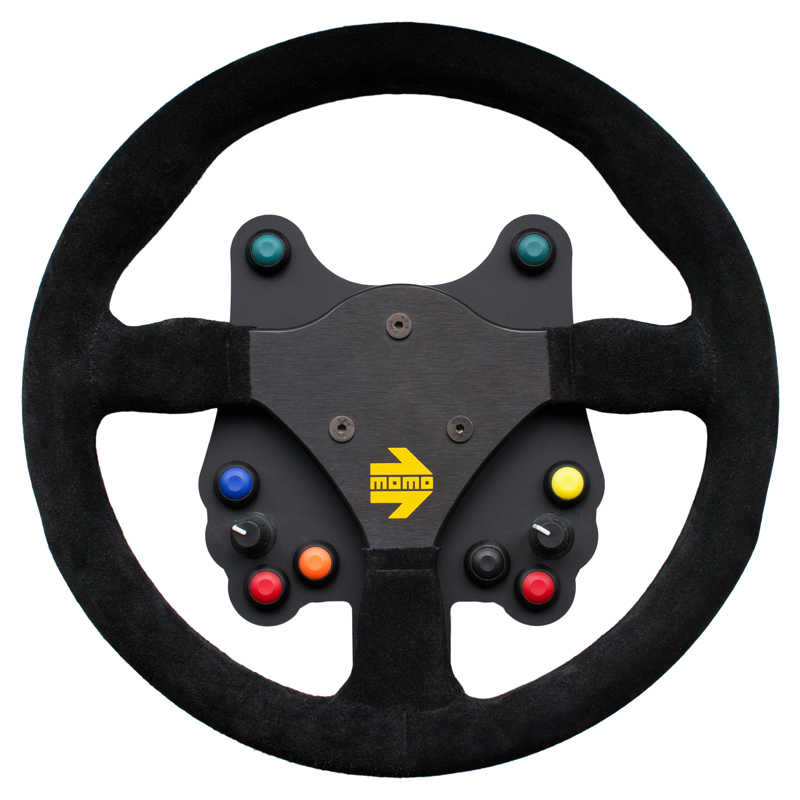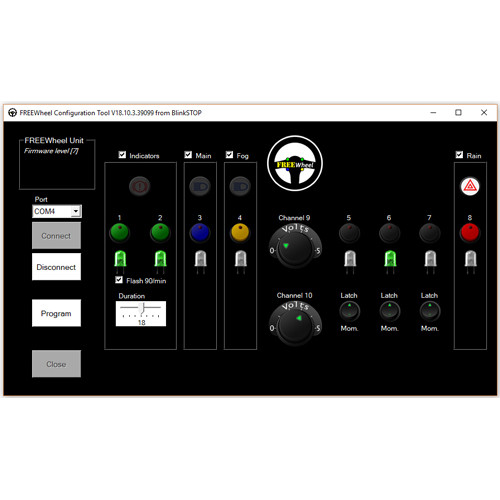 ---
News July 12th 2019
Give yourself an edge. The FREEWheel Race Solid State unit


eight solid state channels : two analogue channels : rainlight control
Low-side switching of up to eight 300mA loads with built-in short circuit and overcurrent protection
Two analogue channels for wireless potentiometer control such as multimap boosting and traction slip control
Rainlight function with two modes - 4Hz flashing and solid
And our standard smart features such as auto-cancelling indicators with hazard mode, headlamp latch-and-flash and IVA fog modes
Contact Us and reserve yours today.
---
News 8th May 2019
We'd like to say a huge thank you to everyone who spoke to us at Stoneleigh at the weekend! Thank you for coming to find us and for saying such nice things about our products. We were thrilled to see so many Westfields fitted with BlinkSTOP and FREEWheel.
We have 4-channel, 8-channel and our 10-channel RACE FREEWheel systems in the web shop for despatch in the week of the 13th May. Each comes with the option to add a buttonplate and pushbuttons, perfectly matched to FREEWheel. Don't forget, all buttonplate bundles come with our bespoke nut covers!
Why not choose the Easyfit option, fitting the widest range of steering wheels imaginable? The Easyfit transmitter is the fastest, neatest way of attaching your buttons to your steering wheel, as it bolts directly to your steering wheel boss. Its accessible solder points means connecting your switches is easier than ever, then simply snap on our nut covers for a perfect finish to the front and rear of your wheel.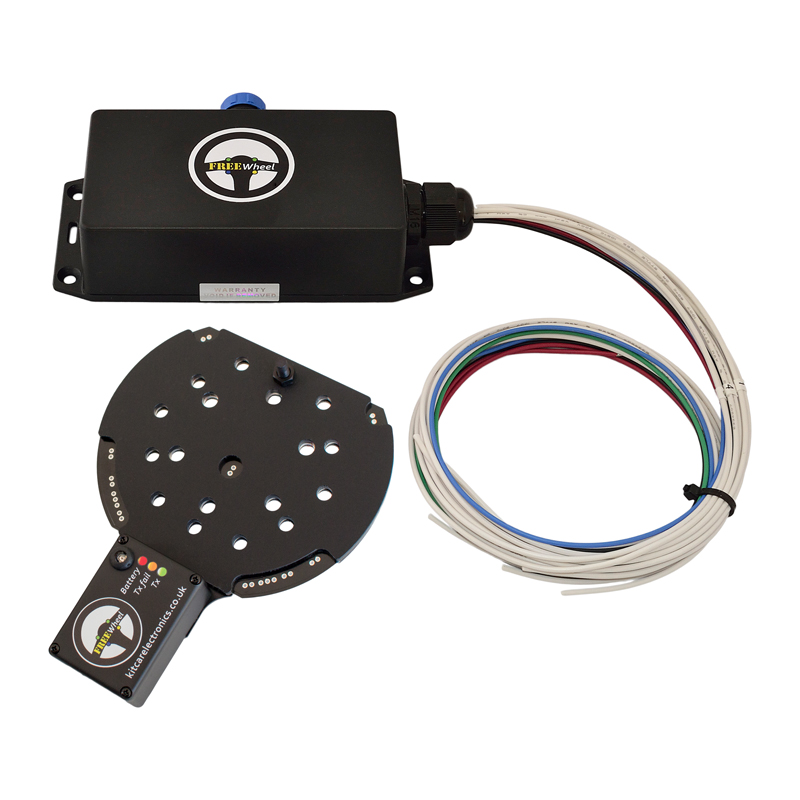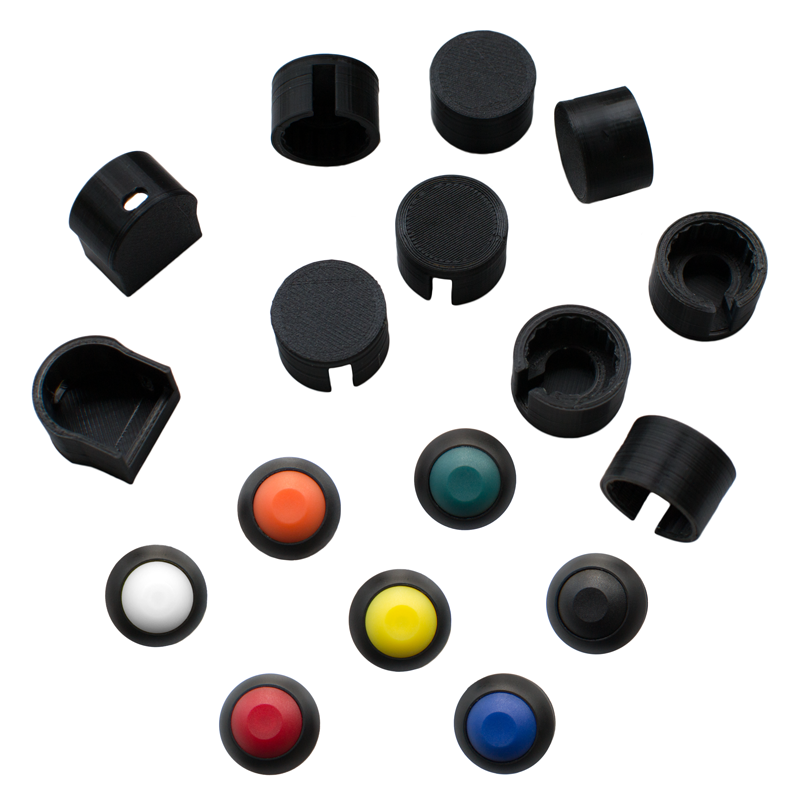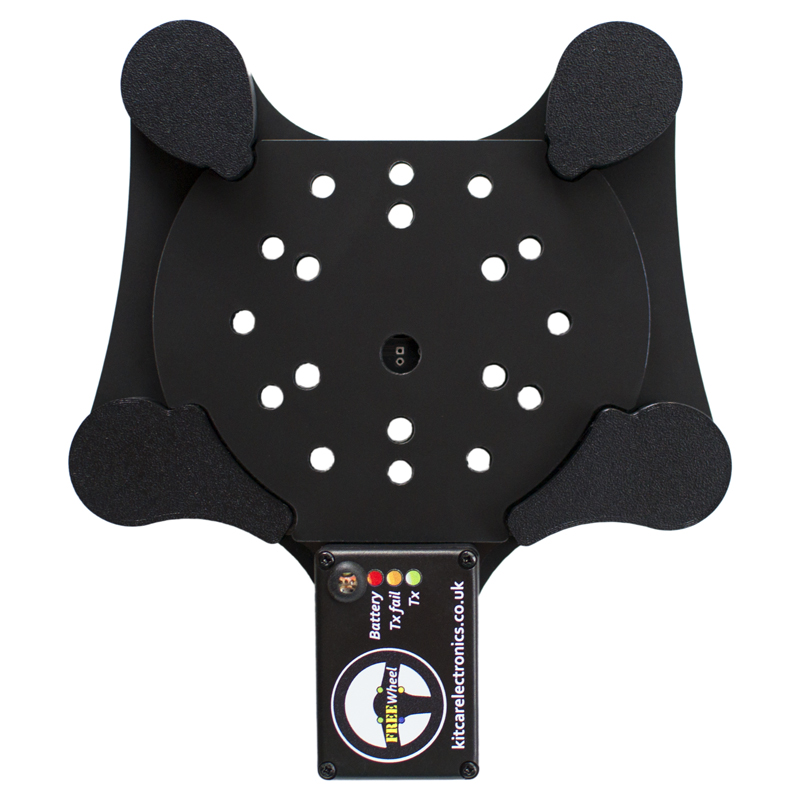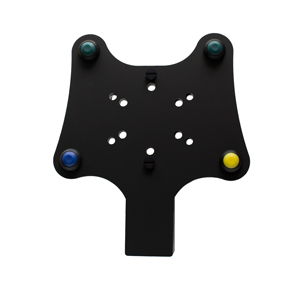 With our unique USB programming tool, you can change each button's behaviour at your desktop - or lap - time and again until you have your perfect configuration. Or, if you prefer, leave the soldering and programming to us. There's an option for that too, in our webshop and there's more about it on our Facebook page https://www.facebook.com/Blinkstop/
---
Blog

The best of our news items, all in one place
---